April Johnson's early stage tech startup was forced to pivot when COVID-19 shutted the hospitality industry and revenue dried up overnight.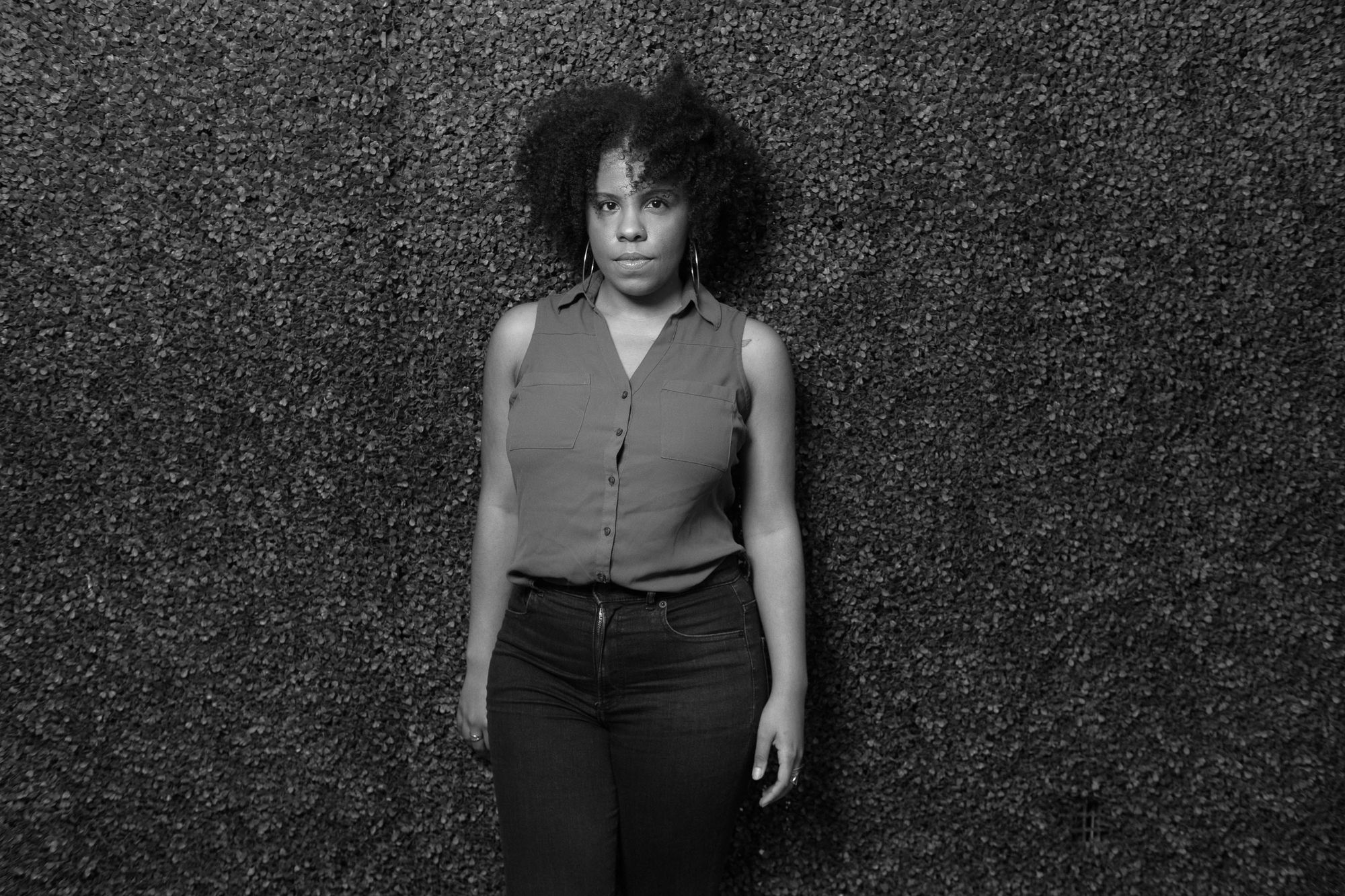 This interview was conducted with April Johnson, founder and CEO of Happied.
It's no surprise to most that the Federal Government has remained the largest single employer in the Washington metropolitan area. What does come as a surprise, is that as a result of government employment, almost every office in D.C. closes at 5pm - which has made happy hour one of the most popular social activities in the region. The prevalence and popularity of happy hours was an opportunity April Johnson couldn't pass up, so she translated the D.C. tradition of after-work revelry into a startup.
Happied is a web platform focused on introducing Washington D.C.'s food and drink audience to new restaurants and bars via featured happy hours on their app. April's startup was gaining traction with D.C. happy hour enthusiasts and starting to experience real growth when COVID hit. The sudden closure of all restaurants and bars in the region should have killed Happied, but where COVID presented an impossible roadblock, April found a way to innovate.
This interview shows what life was like for April and her business before the pandemic hit, as well as how Happied has adapted to survive in a world where in-person social events are all but non-existent.
What is your name? What is the name of your business?
My name is April Johnson and the name of my business is Happied.
Describe what your business was like before Covid-19 hit. What did an average day look like for your business?
Happied was a platform that connected people to the best happy hours and to each other. Our definition of happy hour is the certain times of day that restaurants and bars that have set prices on items at a discount or deal. We find the best happy hours, and connect people to those places for the best experiences.
A day in the life before COVID involved meeting with our restaurant and bar partners, sometimes hosting events for our platform members, and going to tech meetings where we work on our products.
We also did have an "extended happy hour" feature on Happied, in which we have members who pay monthly fees, and they got access to extended happy hours until 9pm at select places. Anyone who uses the app gets directed to hundreds of restaurants and bars in D.C. Our day to day was really focused on how we continue to provide value in that space, specifically how we were bringing customers to our bar and restaurant partners and how we were providing the best experiences for our users.
When did you start to feel the impact of COVID-19, what happened?
Interestingly, we had a technical glitch and crashed on Monday, March 9. That week, we were very focused on fixing that glitch and getting the app back up and running. We were back up Wednesday, and we needed to send an email to our users, letting them know the issue was resolved. However, we realized our tone and messaging was evolving to encompass what was happening with COVID. That was the point when we first realized everything had changed.

We found ourselves in this position of wanting to tell people that the app is back up, but we didn't want to tell people, "Hey, go out to restaurants and bars", because we didn't know if it was safe. At that point, the restaurant and bar industry were very much trying to tell everyone, "Hey, it's still safe, we're wiping down everything or taking extra precautions." We followed the lead from our partners for that email saying, "Hey, the app is back up. This is what restaurants and bars are doing. It seems safe to go out." And we got some responses back to that email, "I can't believe you said it's safe!".
We probably shouldn't have said, "safe", but we really were trying to make people comfortable based on what we heard from our restaurant and bar partners.That's when we knew that everything had changed, especially for our business as it's entirely based upon getting people out to restaurants and bars.
We thought, "what are we even doing with the app right now?"
I think because we had that moment, right at the beginning, we were able to respond really, really quickly. Because we knew right then that this situation was bad.
How has your assessment of the potential impact on your business changed over time as this situation has unfolded?
We think our business has definitely changed for at least a year. Everything is still takeout and delivery only. We've seen the different phasing plans which call for social distance, outdoor seating, then the next phase that will allow for separate bar seating at 50% capacity.
We don't know what the future of happy hour looks like.
Connecting you to that restaurant or bar for its experience is a big part of what we do. And so we don't know if or when our app is going to be a relevant thing again. For right now, we've stopped focusing on that part of our business on our mobile app.
Our mission is to connect people to these restaurants and bars and to each other, we are just figuring out new ways to do that, given our current reality.
What resources, if any, helped you through this time period?
We have not had any financial support. We have had a lot of resource support.
We won a pitch competition back in 2018 called New Voices. They organized a session where all the people that won from our cohort came to share what's going on, and to provide resources to each other. That was extremely helpful.
We're also members of a group called the Black Founders Exchange, and we meet every two weeks to share resources. A lot of great business connections from these resources have helped us really dig into our pivot. Those have been the biggest resources for us.
We were not profitable before COVID, and we were not taking salaries. Unfortunately, we didn't qualify for PPP or those types of programs because we didn't have a payroll.
What resources are missing?
I think especially for startups that are early stage, that don't have payroll, that are in that stage where we've made a big sacrifice and left our jobs to build something from scratch.
There's nothing really for us other than grants. We've applied for a couple grants and pitch competitions. We made it to the second stage of the We Funder competition.
Even though we weren't taking salaries, we were generating revenue that covered our expenses. Our entire revenue stream was cut, we went to zero almost immediately. We paused all of our paying memberships, so that revenue was gone. We had no potential revenue from restaurant and bar advertising. We didn't want to charge them as they were already suffering. Immediately we went to zero.
I understand that it's a risk that we took as founders. I respect that.
We knew as founders that we were going to weather a storm, whatever that storm was, we didn't know it's gonna be this kind of storm, but we knew that it was not going to be easy, and that there would be a sacrifice.
While I wish that there were resources here for us, I also understand that it's a decision that we made to go into this type of business. It did just feel like a missing piece when there's all these resources for businesses, but there's no resources for early stage founders that aren't at the point where they're collecting a paycheck. Have we generated revenue? Yes. Are we profitable? No. We were not taking a paycheck, so we didn't qualify for really anything.
How has this experience changed Happied as a business?
The main thing is that it brought us back to our core, and we had to sit down and think about our mission.
If our app is not there, that's okay. If restaurants and bars are changing, that's okay. If we can still satisfy our mission to connect people to the best restaurants and bars and to each other through what we call the power of happy hour, that's great. Happy hours, restaurants and bars will not open in their traditional sense, so what can we do to still bring people together?
We immediately thought of a virtual happy hour.
Everyone does virtual happy hours now, we get it, but we launched our first one on March 17. We were one of the very first to do it but more importantly, we wanted to host virtual happy hours to bring back social connection and to support the restaurant and bar community.
We structured our virtual happy hour with an entry fee. People come ready to make cocktails, with ingredients that we send to them as soon as they sign up. They have their ticket, they have their ingredients, they come to the happy hour, ready for a good time, ready to meet new people. They see their bartender, they're revisiting places that maybe they've gone before, or somewhere they haven't.
We get people from all over the country now. Guests will say, "oh, I've heard of this place. Oh, I can't wait to come visit them in DC."
What was important for us was to make sure that we were providing true connections. We wanted to host it where people can see each other. We host them on Zoom right now. People can see each other, they can hear each other, we curate the whole experience. We make sure the bartender gets paid. The bartenders receive a share of the ticket fee, as well as tips during the event. But the bartender gets guaranteed income for each happy hour that they host. And so that was important to us. We also drive food sales because a lot of the places are now offering takeout food and drinks.
Our initial move was to host these public virtual happy hours. Then people started coming to us and asking, "Hey, I have a group, can you host some for our group?". Corporate teams are looking to keep their people engaged. Because we started so early, and we had this model that was truly interactive and curated, we were able to package that. Now we can offer our virtual happy hours to corporate groups, law firms for their summer associates, and organizations that are just looking to host like an alumni event.
We've created this curated system that works for any type of group. On the tech side, we're building out a web app where anyone who's looking to book a virtual happy hour experience can simply do so. They'll enter a number of guests, what type of drinks they're looking to make, what type of vibe, and then they can book it. We're so excited about that.
What has been the most difficult thing you have dealt with so far?
The fatigue of virtual experiences. At the beginning it was easy for us to do happy hours because it was brand new. I think the difficulty is people are tired of that. We still get new people every week, and the corporate bookings are really growing.
I think now people are wondering, "is this really what things are going to be like?" People are tired of hopping on Zoom all the time. We do what we can to make it as fun and as interactive as possible, but the most challenging thing is dealing with the uncertainty of everything.
The most challenging thing is dealing with the uncertainty of everything.
We don't fully understand how people are going to interact with restaurants and bars in the near and long term future, until a vaccine is found. So that's the biggest challenge for us, understanding what our market size is going to look like even in the virtual space. Are people going to just start having house parties? Our entire existing business model changes every time we adapt to the next thing and we wonder, "how much money and time should we put into this?", when in two weeks we might be changing again.
Even though we're used to facing interruptions, as startup founders, it feels like it's on steroids now. Say with the tech, we build out this webpage, which only takes a week or two, but there's a lot of time that goes into that. In a month are people going to say, "Oh, we don't do anything virtual anymore"?
Fortunately, we have been able to sustain ourselves with virtual happy hours. We've been very upfront from the beginning when we launched them that we do split the revenue with the bartender. The other share just covers our expenses and allows us to stay in business. We still don't take salaries or any money from the company.
Has anything positive happened for you personally or for the business as a result of COVID-19?
Absolutely, both personally and professionally. Just having the time to stop and reevaluate how we are meeting our mission as a business, and for me to reevaluate what's important to me as a founder and in life. We were moving a mile a minute, before this really caused us to stop and ask, "What really matters? What is our Northstar? How do we continue to give?"
Our app crashed that Monday, came back up but Wednesday. We went through a transition on our team a couple months ago. We had let go of our prior CTO. It was actually a great thing for us, that we can't use the app right now. We weren't in a position to put much more money or time into it. We were looking for another developer, so that was actually a good break for us. We did find an amazing developer who's now our new lead engineer working on the virtual happy hour booking site. It just really caused us to stop to reset.
Have you been following the reopening process in other states, how does that make you feel?
We've been following a few states, particularly ones that we see as potential next markets for us. We've been following D.C., Maryland, Virginia. We've been following California. That was another market we're looking at. We've been following New York. And a little bit of Georgia, we had identified Atlanta, Chicago, Houston as next potential markets for Happied. We're just trying to get a pulse of what's generally going on in those places. We are constantly reading news articles, and looking at restaurants and bars specifically.
‍We don't know what that means for us as a company and delivering our value. Are we just focused on places that are still closed? What do we do as more and more places start to reopen? What does that look like? The uncertainty and seeing how it's so different from place to place is a major, major challenge.
What have you learned from this experience?
That we were more resilient than we thought. We're used to stuff not going as planned, but it's reminded us that we're ready to take on the unexpected when we have to. It's also taught us that people really value connection so much more than any of us realized. We have often taken for granted the "connecting people to each other" part of our mission, and just seeing how important that was to people and who we are. Especially in the restaurant and bar space, they love to see each other, they love to see their patrons. When we do the virtual happy hours, as soon as bartenders get on and they see their patrons, they light up and say, "Oh my gosh, I haven't been around making drinks for people in so long". That social connection that we just all like take for granted.
Is there anything else you'd like to add?
We're going to be selling happy hour kits. Those are launching next week and we're excited about that. We realized that when we did our virtual happy hours, everyone who signed up to get a ticket also had to buy ingredients. So we thought, "why don't we just have kits to make it easier for people to get all the ingredients?". We found a supplier out in Tennessee, who we're working with on our kits. Whether you're attending one of our virtual happy hours or hosting your own at home, they include everything that you'll need from glassware, to shakers, and muddlers. For us this is another way to help the community have happy hours, but also another revenue generating tool to help us survive.